Death Valley Starter Book - Western Horror TTRPG system
Death Valley Starter Book - Western Horror TTRPG system - Critical Kit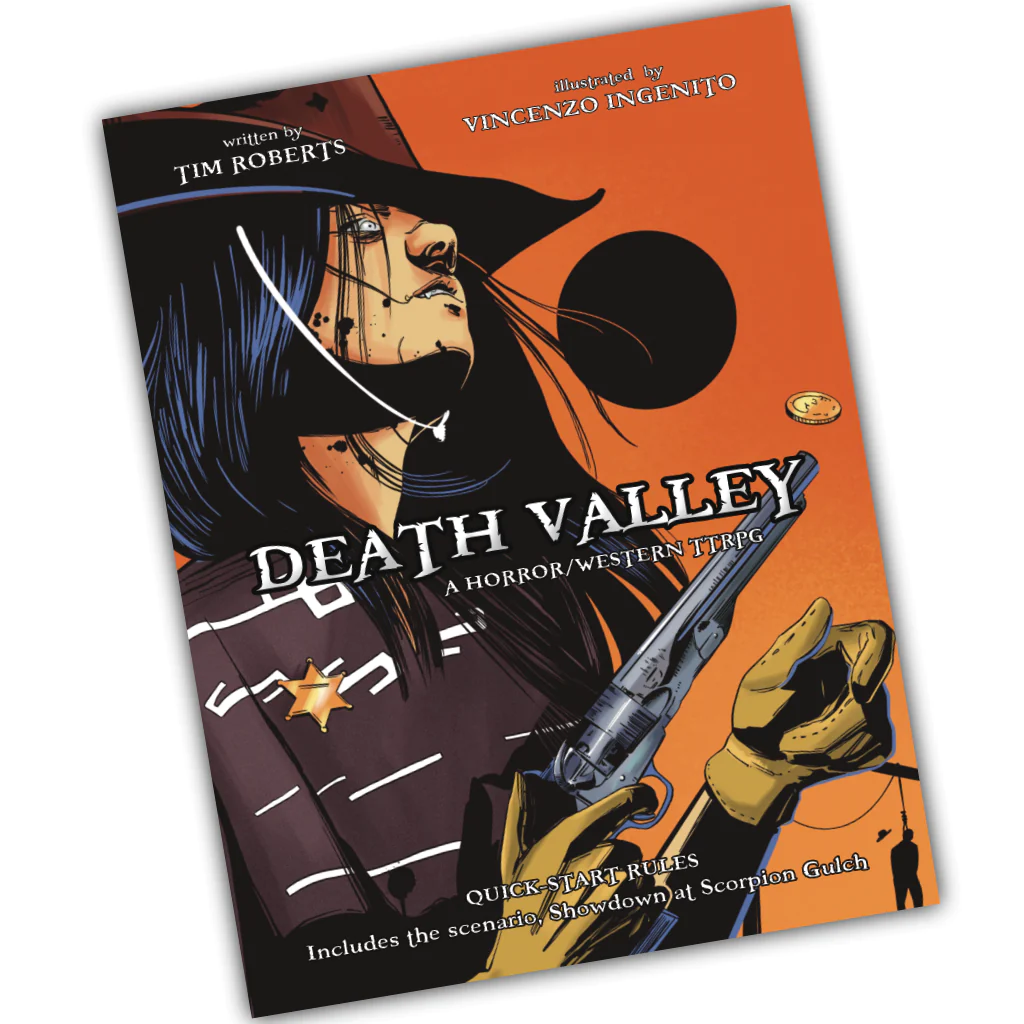 roll over the image to zoom in
---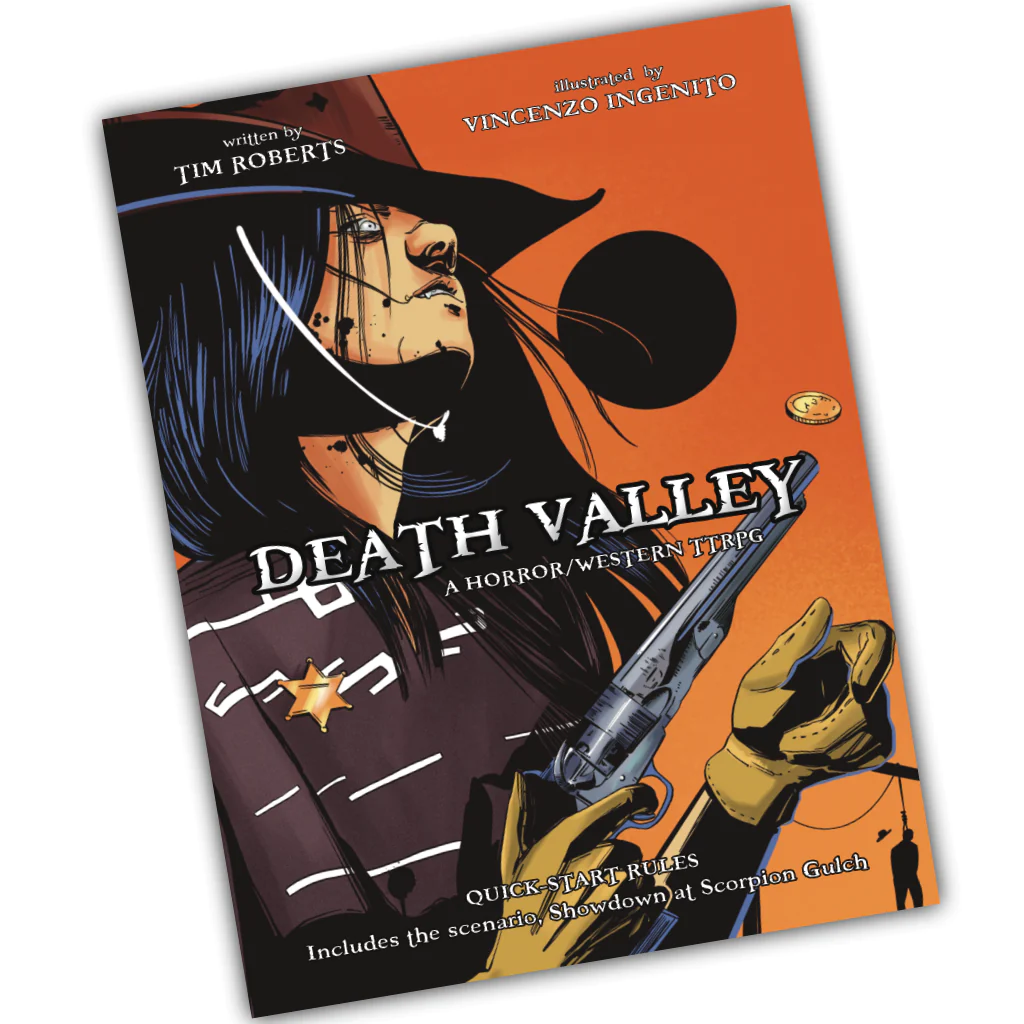 Death Valley Starter Book - Western Horror TTRPG system
Critical Kit
RRP: £12.00 (No VAT)
Stock Level: 0
TradeDice Stock Code: CK-05
This item does not have a supplier or manufacturer Barcode.
36-page softcover rulebook and starter scenario.

This quick-start rulebook contains all you need to dive into the world of Death Valley, where you will take on the role of an undead resident of Bardo's Bluff. Whether you desire to exist in peace or seek out revenge for your wrongful killing, there is always something or someone determined to make your life hell.
---